We are your innovative partner for Microsoft Dynamics 365 and Azure
Efficient and customized software for Microsoft Dynamics 365
From consulting on individual solutions for your business to the development of targeted apps to improve your work processes - with us you get everything reliably from a single source. The direct exchange with you is particularly important to us. Your personal contact person always supports and advises you on your questions.
Microsoft Dynamics 365
Apps
We enhance Microsoft Dynamics 365 with key features that simplify your operations.
Microsoft Dynamics 365 Hosting
With tailored hosting packages we create free space for your growth.
Software Development & Consulting
Software individually tailored to your needs. Customized training.
Are you looking for a reliable partner to help you achieve your goals? We help ambitious companies to achieve more success and growth through our innovative and customized solutions for Microsoft Dynamics 365.
Diese Unternehmen vertrauen uns
Sie sind in guter Gesellschaft!
Mehr als 100 mittelständische Unternehmen
vertrauen auf unsere Lösungen.
Bechtle Logo
Elaflex Logo
Genesis Import Logo
GP Joule Logo
mes Logo
Modus Consult Logo
MOPA Logo
Müller coax group Logo
Nas Conception Logo
Orbit IT Solutions Logo
Logo of Orbit IT Solutions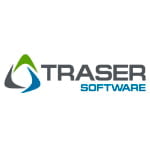 Traser Software Logo
Utsch Logo
Willach Logo
Willach Pharmacy Solutions Logo
Willach Group Logo
"365 business development GmbH solves problems extremely competently. They do not sell useless customizations, but always try to create a solution that solves the problem with little deviation from the source code. Thus, they work very transparently and comprehensibly, which gives you a good feeling as a customer. My absolute recommendation for apps/customizations/extensions around BC."
What tasks do you want to
solve with Microsoft Dynamics 365?
We are experts in Microsoft Dynamics 365 Business Central, Microsoft Azure DevOps and Microsoft Azure.
Our excellent work in development, consulting and training of employees has been confirmed many times.
DYNAfair 2023 – Vielen Dank
Die DYNAfair 2023 in der Messe Dortmund geht dem Ende entgegen und wir möchten…
Die DYNAfair ist eine Veranstaltung für mittelständische Unternehmen aus allen Branchen, die ein ERP und/oder CRM…
One-Stop-Shop (OSS) in Microsoft Dynamics 365 Business Central
One-Stop-Shop (OSS) ist das Herzstück der Umsatzsteuergesetzänderung, die am 01. Juli 2021 in Kraft…
Do you have any questions about our services or
do you need support for your project?
I look forward to hearing from you!